Cast: Vidya Balan, Ashish Vidyarthi, Rajit Kapur, Gauahar Khan, Rajesh Sharma, Pitobash Tripathy, Vivek Mushran, Chunky Pandey, Naseerudin Shah, Pallavi Sharda, Ila Arun
Director: Srijit Mukherji
Genre: Period Drama
Synopsis:
The movie showcases the lives of 11 sex workers living under the same roof with Begum Jaan (Vidya Balan), the owner of the place and the disciplinarian-cum-mother of all these girls. The kotha is under the patronage of the local Maharaja (Naseeruddin Shah). Unfortunately, Sir Cyril Radcliffe drew a border between India and Pakistan in the west, leading to massive destruction. Amidst that, Begum Jaan's kotha was the one between the lines!
Following this, the story reveals how a bunch of sex workers along with their leader fight off the political corruption and how things lead on to become history!
HOT QUOTIENT
The storyline is highly empowering, and displays the power of women.
Only Vidya Balan could have played Begum Jaan with so much intensity and authenticity. She gave her every emotion to this role, which has inflicted through her performance.
Dialogues are pretty hard hitting!
Amidst the up-roaring moments, it's the silence where Vidya shines bright!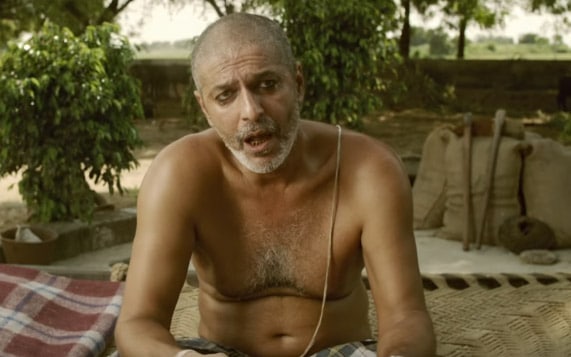 Chunky Pandey is really unrecognisable and has delivered a stand-out performance.
Gauahar Khan, Pallavi Sharda, and Vivek Mushran have done justice to their roles, and their reactions and actions justify the storyline.
Anu Malik's background score is magical.
Naseeruddin Shah has weaved his magic even with his two-scene cameo!
NOT-SO-HOT QUOTIENT
Screenplay tends to become a bit over-dramatic at times.
The first half is lengthy, and stretches onto girls playing and bonding instead of character development.
There are several unnecessary plots inserted in the movie.
FINAL JUDGEMENT
Begum Jaan, despite everything, looks promising, though tends to be a bit melodramatic! It deserves a one-time watch!