Director: Seth Gordon
Cast: Dwayne Johnson, Zac Efron, Alexandra Daddario, Kelly Rohrbach, Jon Bass, Priyanka Chopra, David Hasselhoff and Pamela Anderson
Synopsis: Mitch (Dwayne Johnson) and disgraced Olympic swimmer Matt Brody (Zac Efron) are the hots-for-eyes lifeguards at Emerald Bay, Florida. New recruits are Summer (Alexandra Daddario), on which Matt crushes and Ronnie (Jon Bass), who day-dreams about senior lifeguard CJ (Kelly Rohrbach). Things become dark when they start finding dead bodies on the beach and suspect Victoria Leeds (Priyanka Chopra), the eye-candy but vicious business-woman and the new owner for drug smuggling.
Hot Quotient
The star cast full of eye-candies- PeeCee, Dwayne, Zac, Alexandra.. the list goes on!
The chemistry between Zac Efron and Dwayne Johnson is epic! Their comic timing is hilarious.
Priyanka puts up a fine performance as a villain and excels the expectations.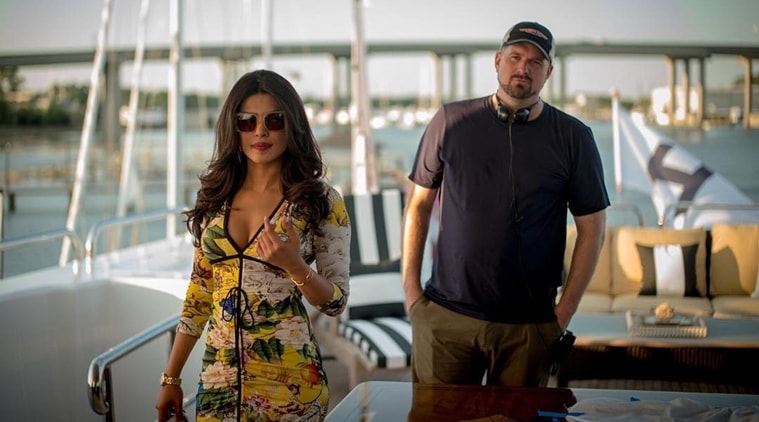 Alexandra Daddario, Kelly Rohrbach, Jon Bass are good in their shape and supports the story very well.
If you are the fan of TV series, looking forward to the cameo of David Hasselhoff and Pamela Anderson is a treat.
Not-So-Hot Quotient:
It is an embarrassing adaptation of the popular TV series.
The movie needs some real action instead of dusty CGIs and lagging story-line.
Zac is only good till the time he is needed.
The theme is confusing.
The entire drug plot is monotonous and bland.
Censor Board has butchered the movie and clogged every fun moment.
Final Judgement:
Fan of the original iconic TV show? You can give it a look! And also just for Priyanka Chopra!