CAST: Riteish Deshmukh, Vivek Oberoi, Rhea Chakraborty, Sahil Vaid, Vikram Thapa, Bhuvan Arora
DIRECTOR: Bumpy
SYNOPSIS: The movie revolves around unlucky Champak Chandrakant Chiplunkar aka Riteish, who picks the worst day possible for robbing a bank! Adding fuel to fire are his two idiot partners, who have never even picked a pocket in their life. They come across some unique hostages, including a chef, high-class housewife, a possible undercover cop and many more. CBI officer Amjad Khan aka Vivek is all set to fix this drama.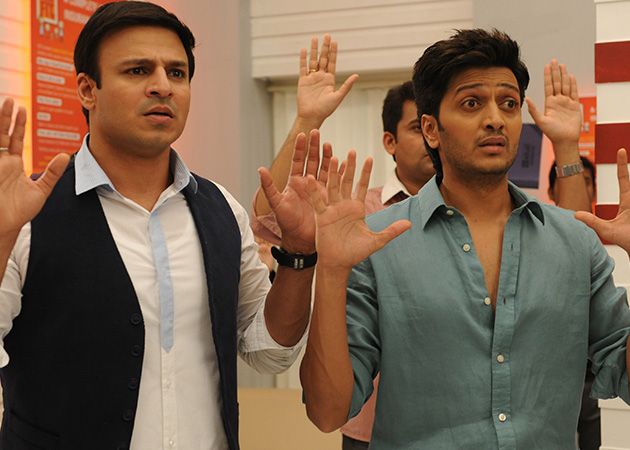 HIGHLIGHTS:
The movie marks a comeback for Vivek- Riteish Jodi after Masti series.
They have the perfect timing and never fail to tickle the funny bone.
Unapologetic nuances by Riteish Deshmukh along with his partners will make you die of laughter.
After the second half, the movie gains some pace and thrill.
Sahil Vaid is really impressive.
FINAL JUDGEMENT:
If you want to see a light comedy, Bank Chor is your fit.